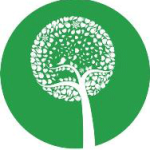 'Global Warming for Young Minds' – a book for children, parents and teachers
'Global Warming for Young Minds' is a fun and factual science book for early readers aged 6-10+ years old. The book was written by Flemming Bermann who says:
"The aim was to write a book, which educated the next generation about global warming, climate change and sustainable living, but without scaring or confusing the young readers with unnecessary scientific terms, and without preaching or putting over a politically motivated message. Just the natural science facts. Based on the positive feedback I have had, I think I can say that I have managed to write a book, which is loved by parents, teachers and children."
The book is suitable for teaching children at home or in the school classroom. Its environmental message is built up gradually with lots of repetition which improves children's understanding and learning. Games and experiments add to the fun and each one-page chapter is illustrated with colourful drawings and photos.
Buy
The book is available from:
Follow Be a Shade Greener

Sign up for emails

Special offers & more direct to your inbox