Being green and environmentally-friendly is something we can take into the workplace too. By using eco-conscious business stationery and marketing literature, you are not only doing your bit for the planet but also showing current and, more importantly, potential customers that your company takes its environmental responsibility seriously. More businesses are making ethical buying decisions and this is a great way to show your green credentials whilst minimising the environmental impact of your work.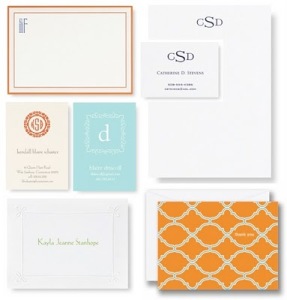 Why use recycled paper?
There are three main reasons to use recycled fibre:
Reduced resource use: Paper manufacture is very resource-intensive. Why use paper only once, when it can can easily be reused?
Less landfill: Recycling reduces the amount of waste paper going to landfill.
Save our forests: Be sure that you and your suppliers use 100% recycled paper so you know that your product has not caused more trees to be chopped down.
If you're concerned about the colour of recycled paper materials, you'll be pleased to hear that things have greatly improved and gone are the days of dirty yellow recycled stocks.
Why use vegetable-based printing inks?
Vegetable-based inks use vegetable oil instead of petroleum and have much lower rates of VOC (volatile organic compounds) than petroleum-based inks. VOCs are a major source of ozone pollution and are a potential a health hazard to those working with them. By buying products using vegetable-based inks your business is helping to reduce air pollution by minimizing toxic emissions . Also, in contrast to petroleum based inks, vegetable oils are derived from renewable resources and the inks made from them are more easily removed from waste paper during de-inking.
Forest Stewardship Council (FSC) and recycled logos
To advertise your commitment to the environment and stand out from your competitors you can have the FSC and recycled logo placed on your letterhead and compliment slip. This is a simple way to show your customers that you do that bit extra for the environment but without compromising on quality.
Green stationery and printing suppliers
You could try:
UK
US
Green Printer – they have an online Green Printer Calculator which will calculate the number of trees you have saved, the amount of greenhouse gases and wastewater prevented, as well as the amount of energy conserved.
Have you used any of these suppliers? If so, what did you think of their services? Or can you recommend any other companies?
Photo: William Arthur
---
Found this website useful?
Please consider donating a few pounds to help me develop this site. Or share this post with your friends and follow me on social media. Thanks for your support!
---