The little owl
Click on photos to enlarge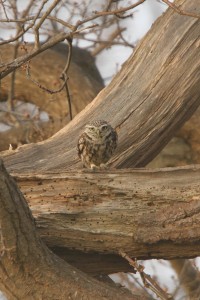 Scientific name: Athene noctua
Length: 23 – 27.5cm
Breeding habitat: open country with mixture of fields, copses, cliffs, gardens, parks, hedgerows and trees
Food: insects, birds, small amphibians and snakes
Nest: pairs build nests in holes in trees or buildings and lay a clutch of up to six eggs
Identification: Small with large, broadly-rounded head, long legs and short tail.
Call: Most common call is kee-ew in falsetto. Listen to calls on the RSPB website.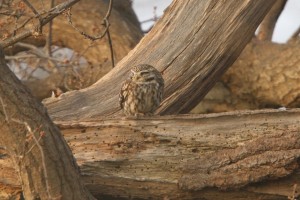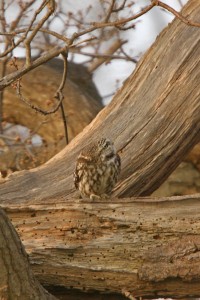 These photos of one of my favourite owl species were taken in a field in Hampshire, England. I really like the background formed by the lines of the tree branches. The beauty of nature can be so simple.
Links
The World Owl Trust is a charity which works on owl conservation on a global scale, and their conservation programmes protect populations of endangered owls until their habitat has been restored.
A charity dedicated to advancing the conservation and preservation of the wild barn owl and other British owls and raptor species through environmental projects and research studies, as well as providing a sanctuary to help rescue and rehabilitation.
Dedicated to conserving owls and other birds of prey in the wild.
---
Found this website useful?
Please consider donating a few pounds to help me develop this site. Or share this post with your friends and follow me on social media. Thanks for your support!
---