I was disappointed not to be able to attend the launch party for the Natural Beauty Yearbook 2014 edition but really pleased to hear that Janey Lee Grace claimed the coveted top spot for the second year running in this who's who in natural and organic beauty.
The much-anticipated top 25 was announced last night at an exclusive launch party for the 2014 edition in London on Tuesday evening.  French beauty brand Melvita hosted the event at Whole Foods Market, Kensington High Street which attracted a stellar line-up of key beauty buyers, manufacturers, journalists and bloggers.
Voted for by the industry, the Natural Beauty Yearbook's hotlist provides an essential snapshot of the leading personalities driving the newest trends and products in the natural and organic beauty market.  Nearly a thousand votes were cast this year and Kirstie Sherriff, co-founder of Pinks Boutique came in at number two, with Alexander and Kim Barani, founders of Kinetic Enterprises (and recent winners of the Outstanding Achievement Award at Natural & Organic Products Europe in April) at number three. Colleen Harte, owner of Lucy Annabella Organics, was voted fourth, and PR and blogger Rebecca Goodyear, fifth favourite overall.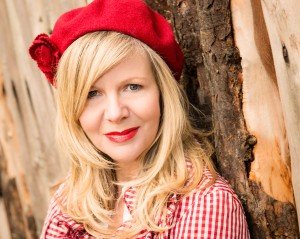 "I'm thrilled to be voted number one," says Janey Lee Grace.  "It's a brilliant accolade to be recognised in such an incredible industry.  The range of natural and organic beauty products and services is now awesome and the real winners are the companies who work so hard to create effective affordable and luxurious natural, organic and eco options for those of us who want to look great naturally – without ditching the lipstick!"
A long-time advocate of natural, organic and holistic products and services, through her role as a guest presenter on BBC Radio 2's Steve Wright in the Afternoon show and the continuing success of her Jayney Loves recommendations, Janey Lee Grace has helped to share the benefits of natural beauty with an ever-growing mainstream audience.
"Natural and organic beauty still has a long way to go before it reaches its growth potential," comments Matt Chittock, editor of the Natural Beauty Yearbook.
"We're seeing more and more UK consumers taking responsibility for their health – and seeking out beauty products that are green as well as glamorous.  But there's still a gulf between want they want, and what's available on the shelves at their local stores," he says.
"That's what makes this who's who in natural Beauty so relevant.  By focusing on the champions of innovation – the personalities behind the products (and the websites) – it helps to showcase the breadth of great products and ideas that are already out there.  Not just to buyers and retailers, but ultimately the consumers that are driving the growth of this exciting market."
As the only trade-focused publication for the natural beauty industry, the Natural Beauty Yearbook 2014 is packed full of trend features, company profiles and an exclusive directory showcasing the best of this successful sector.
Congratulations to the 2014 who's who in natural beauty top 25 personalities who are:
1. Janey Lee Grace, writer and presenter
2. Kirstie Sherriff, co-founder, Pinks Boutique
3. Alexander & Kim Barani, founders, Kinetic Enterprises
4. Colleen Harte, owner, Lucy Annabella Organics (new entry)
5. Rebecca Goodyear, PR and blogger
6. Sarah Brown, owner, Pai Skincare
7. Elijah Choo, founder, Bodhi (new entry)
8. Graeme Hume, owner, Pravera
9. Fiona Klonarides, blogger and journalist, The Beauty Shortlist
10. Tracey Robinson, owner, Vert PR
11. Star Khechara, writer, presenter and 'beautritionist'
12. Sonia White, founder, Amarya (new entry)
13. Simon Ford, brand manager, Melvita
14. Victoria Wright, owner, Souk Souk (new entry)
15. Margaret and Abi Weeds, co-owners, Essential Care
16. Imelda Burke, owner, Content Beauty
17. Jo Fairley and Sarah Stacey, journalists, The Green Beauty Bible
18. Rebecca Hopkins, Clare Hopkins, Sian Jones, co-founders, Balance Me (new entry)
19. Nic White, founder, Alva and ONE Beauty
20. Clare Eluka, owner, Premae (new entry)
21. Wendy Stirling, owner, Botanicals (new entry)
22. Simon Golding, founder, Australis
23. Neena Treham, owner, Spa Fabulous Organics (new entry)
24. Lou Dartford, writer and make-up artist (new entry)
25. Tracey Taylor, new product development manager, Herrco (new entry)
---
Found this website useful?
Please consider donating a few pounds to help me develop this site. Or share this post with your friends and follow me on social media. Thanks for your support!
---