Instead of using a lip balm which contains petroleum jelly, why not treat yourself to a wonderful alternative to Vaseline for lips with an organic, natural petroleum-free lip balm. Here's some of the best all-natural lip balms including lip balms with organic beeswax, vegan lip balms without beeswax, plastic-free and more.
I've chosen ones which come in a range of packaging such as twist-up tube, plastic-free cardboard tube, squeezy tube with applicator, metal tin and plastic tub. Hopefully, there's a non-petroleum lip balm brand here for everyone.
Plastic-free lip balm
We Love the Planet Lip Balm Velvet Care
This velvet lip balm consists of 100% natural ingredients which have a soothing, nourishing and hydrating effect and ensure that your lips are in the best condition. Containing natural and organic oils and butters and free from synthetic ingredients. Based on coconut oil and vitamins E and C, this push up stick nourishes, softens and protects the lips and is housed in a plastic-free recycled paper tube. Also available in "Shine" and "Daily" versions.
Where to buy
Honey Bee Beautiful Lip Balms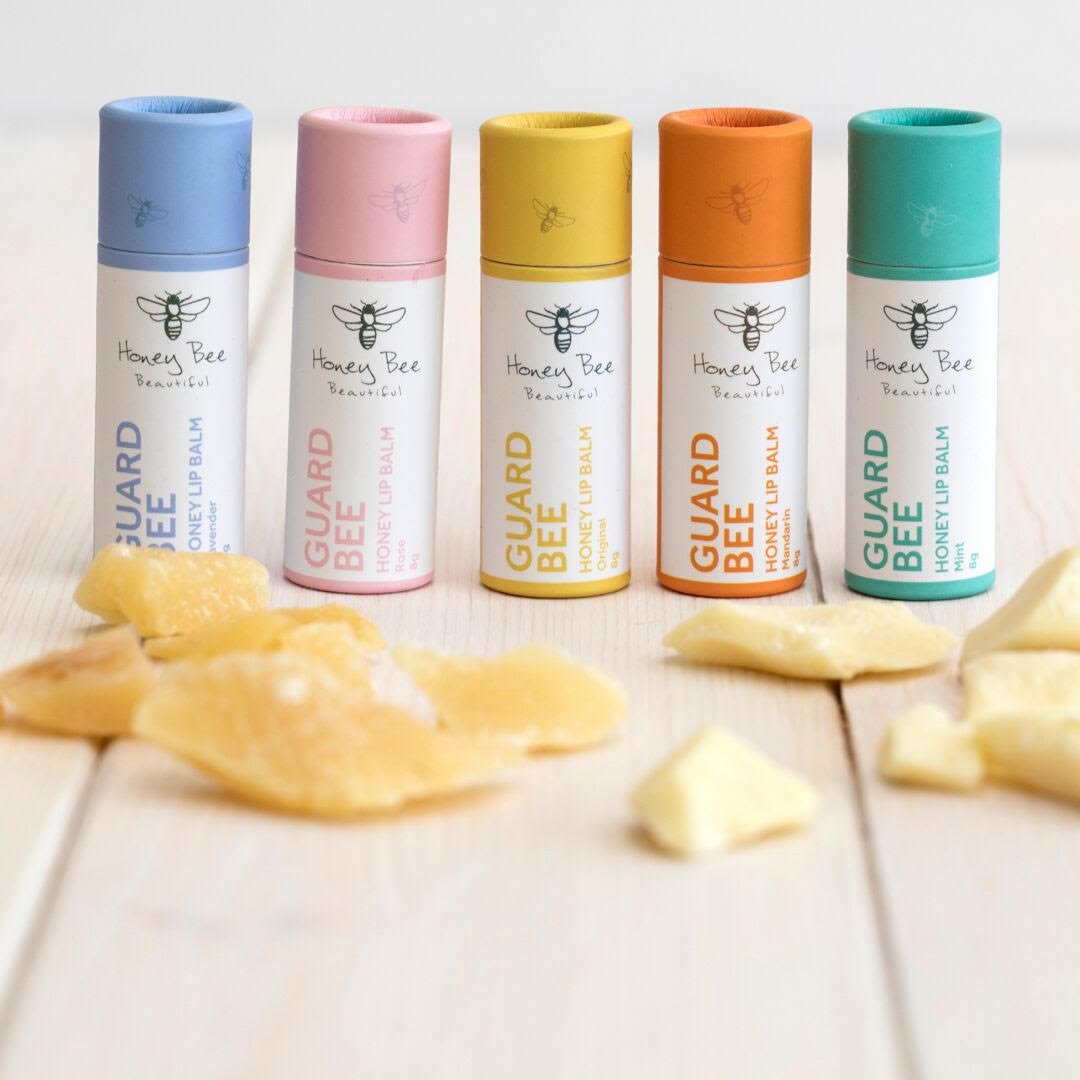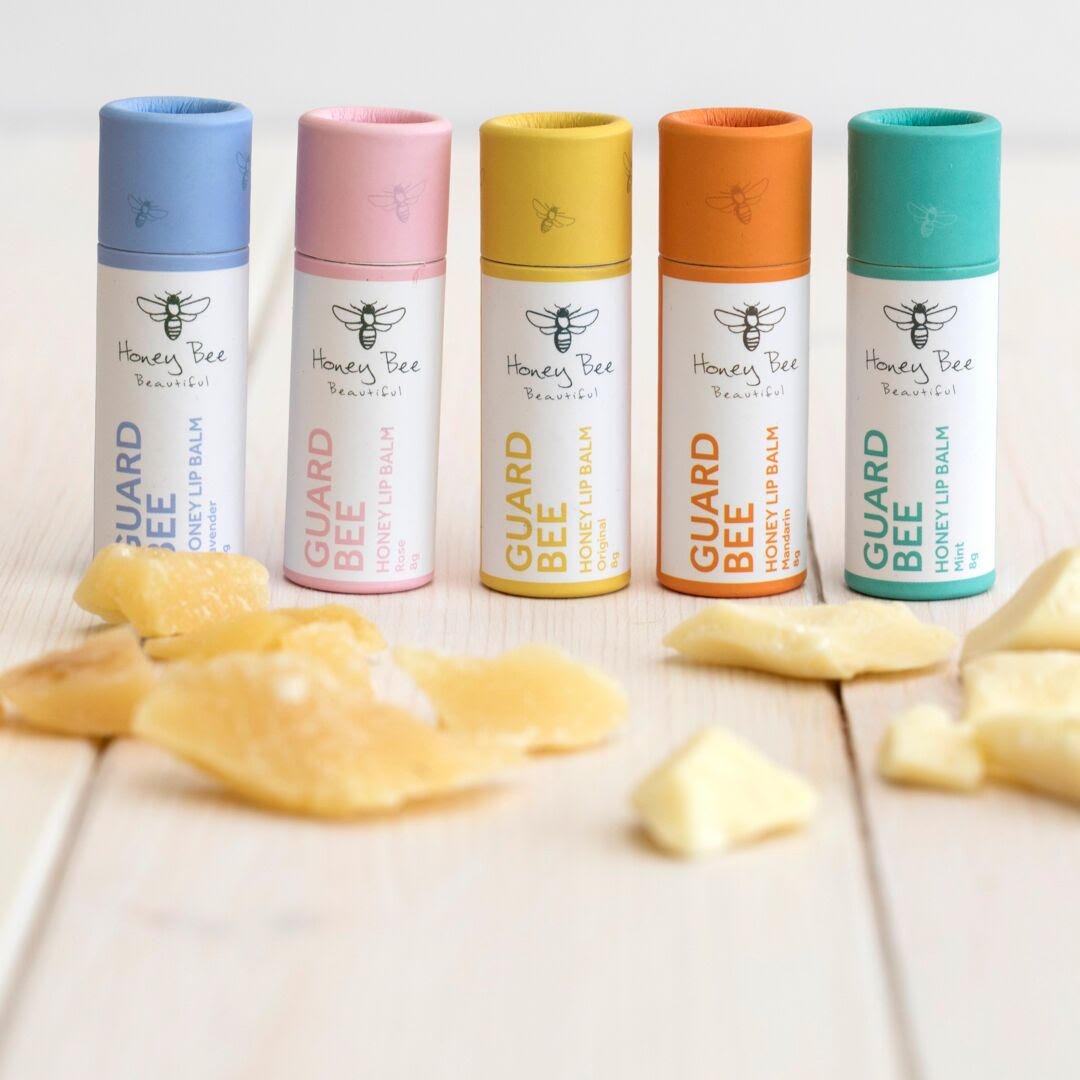 Packaging: Cardboard tube or metal tin
I discovered Honey Bee Beautiful whilst visiting a Christmas market in Cardiff a few years ago. I loved the rose geranium lip balm and was so pleased to find out recently that their lip balm range is in plastic-free packaging. Even better though is that they have a plastic-free tube option, as well as the usual little tin. Sometimes I don't want to dip my finger into a lip balm and prefer a tube.
They contain raw Welsh honey to moisturise and beeswax to guard against harsh weather and environmental pollutants. None of their lip balms contain petroleum, paraffin or mineral oil and they were awarded 'Finalist' in the 'Beauty Shortlist Awards 2018'. Essential oils mean there is a Honey Bee Beautiful lip balm to suit you.
"Rose to hydrate & lift, lavender to heal and soothe, peppermint to refresh & awaken, mandarin to add a gentle zest and our original, award winning, honey for everyday!"
Where to buy
Beeswax-free lip balm
Beauty Kitchen Natruline – vegan beeswax-free lip balm and vegetarian formula
Natruline is available in a vegetarian-friendly formula which contains beeswax and also a beeswax-free version for vegans. Scientifically proven to moisturise and protect your lips for up to 8 hours making it perfect for those cold winter months.
Made in the UK using 100% natural ingredients and packaged in 100% recycled tinplate which can be recycled with other metals. Beauty Kitchen are a great ethical and eco-friendly brand plus they donate 2% of their sales to the charities Plastic Soup Foundation, Seahorse Trust and IN Kind Direct.
They obviously have a cheeky sense of humour and you might find the name and packaging remind you of a popular brand of petroleum-based lip balm…
Where to buy Beauty Kitchen Natruline
Lip balm with organic beeswax
Made for Life Organics Soothe and Nourish Lip Balm
Packaging: metal tin
This 100% organic lip balm nourishes and softens lips with a combination of organic beeswax and coconut oil. It also includes lemon peel and cinnamon leaf essential oils which have a natural lip plumping effect.
Where to buy Made for Life Organics Lip Balm
Burt's Bees Lip Balm
This instantly recognisable yellow tin contains is another of my favourite petroleum-free lip balms. Coconut oil and sunflower oil condition, nourish and soften your lips. Natural beeswax seals in moisture and protects against the elements. Not a lip balm for my bedside table as the peppermint oil makes lips feel a bit tingly which isn't what I want when I'm going to bed.
Where to buy Burt's Bees
Balm Balm Rose & Geranium Lip Balm
Packaging: Glass jar with plastic lid (also available in fragrance-free and tea tree versions)
Rose and geranium is one of my favourite fragrances (see above!) so this is another of my top organic lip balms. Shea butter and beeswax moisturise your lips and anywhere else you fancy using it.
Where to buy Balm Balm
Only Naturals sell Balm Balm and other lip balms without petroleum.
Best natural tinted lip balm
Weleda Tinted Lip Balms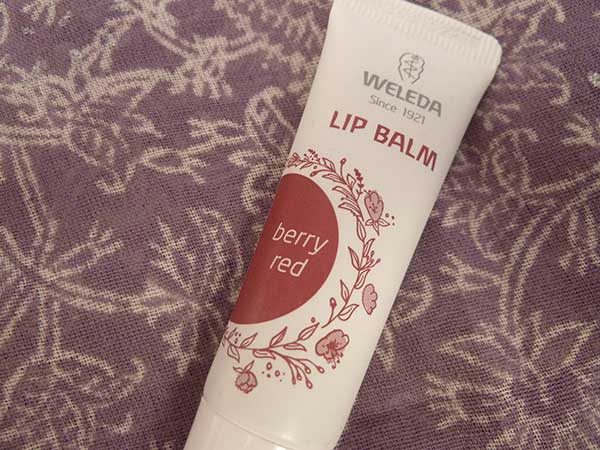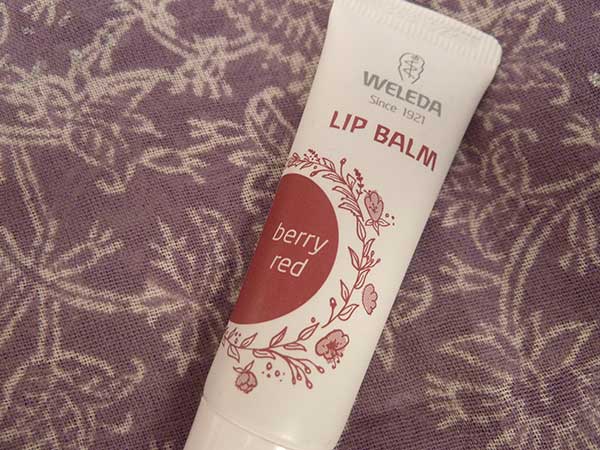 Weleda Tinted Lip Balms are one of my favourite products from a great natural beauty brand. These tinted lip balms have become one of my go-to products. Creamy and lightweight but moisturising without feeling like you're wearing anything on your lips. The sheer colour goes on smoothly and evenly with a natural shine so perfect for no make-up looks and they smell amazing. If you want to know more about this petroleum-free lip balm with a hint of colour, read my review of Weleda Tinted Lip Balms. My favourite shade is berry red but they're also available in nude and
Where to buy Weleda Tinted Lip Balms
Lavera Glossy Lips Lip Gloss
Lavera colour cosmetics range includes a range of subtle colours to give your lips a seductive shimmer. These lip glosses are certified by Natrue and contain high-quality olive and jojoba oils, and a combination of vitamins and minerals to soothe and pamper delicate lip skin.
Buy Lavera lip care products from:
Trilogy Rosehip Oil Lip Balm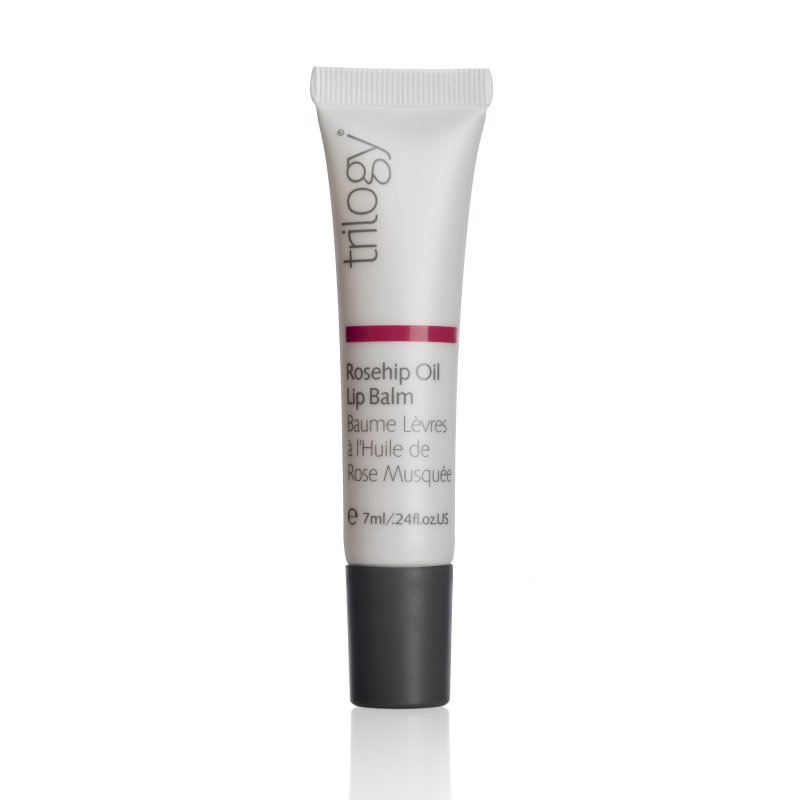 Trilogy Rosehip Oil Lip Balm is a NATRUE-certified natural lip treatment made of pure natural plant oils, including jojoba and certified organic rosehip, shea butter and cocoa butter. Incredibly moisturising yet quickly absorbed with a matte gloss this is a great daily petroleum jelly-free lip balm.
Buy Trilogy lip care products from:
Dr Hauschka Lip Balm
Dr Hauschka's Lip Balm soothes, nourishes and contains Calendula and St. John's wort extracts to encourage repair and renewal along with giving your lips a lovely translucent shine. What more could you want in a petroleum-free lip balm?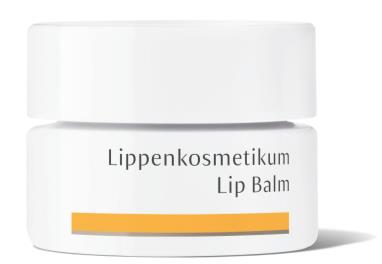 Dr Hauschka also have a range of lip colour products including glosses, lip liners and lipsticks available in a sheer colour range and a vibrant colour range.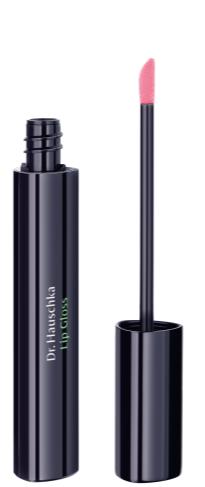 Buy Dr Hauschka lip care products from:
Eating your lipstick
Before you pucker up give a thought to the lip care products you use. If you use lipstick every day, you will have eaten at least one by the end of the year! Although you don't intentionally eat your lipstick, every time you lick your lips you consume a little of your favourite lip product. So that's why you should seriously consider upgrading your lip care products to natural or organic.
Natural and organic lip care
Organic and natural make-up has progressed loads in the last few years and there's a whole range of different products in a rainbow selection of colours to choose from. Whether you want a statement red lip or a nude, barely-there look, you will find a product for you in the ever-increasing range of natural products which offer colour and treatment. So for the sake of your lips and the person you're kissing, ditch the chemicals, preservatives, mineral oil, artificial colours and synthetic fragrances in conventional beauty brands and treat your lips to something so much better.
Further reading and resources
You may also be interested in…
Join the discussion about the best all-natural lip balms
What's your favourite petroleum-free lip balm?
---
Found this website useful?
Please consider donating a few pounds to help me develop this site. Or share this post with your friends and follow me on social media. Thanks for your support!
---