Make this Christmas a green Christmas with my pick of the best handmade, recycled and eco-friendly Christmas decorations and ornaments. Support small businesses and individuals making stunning Christmas decorations from sustainable materials or using scrap material which would otherwise end up in landfill.
Red heart and star hanging decorations – Handmade Tales
These handmade hearts and stars can be personalised with a gold letter and are made by Georgeta who makes "recycled/ partially recycled products with love and passion, focusing more and more on recycling and "up-cycling", giving life to new beautiful items that otherwise would have been wasted, and helping a little bit to preserve our beautiful planet."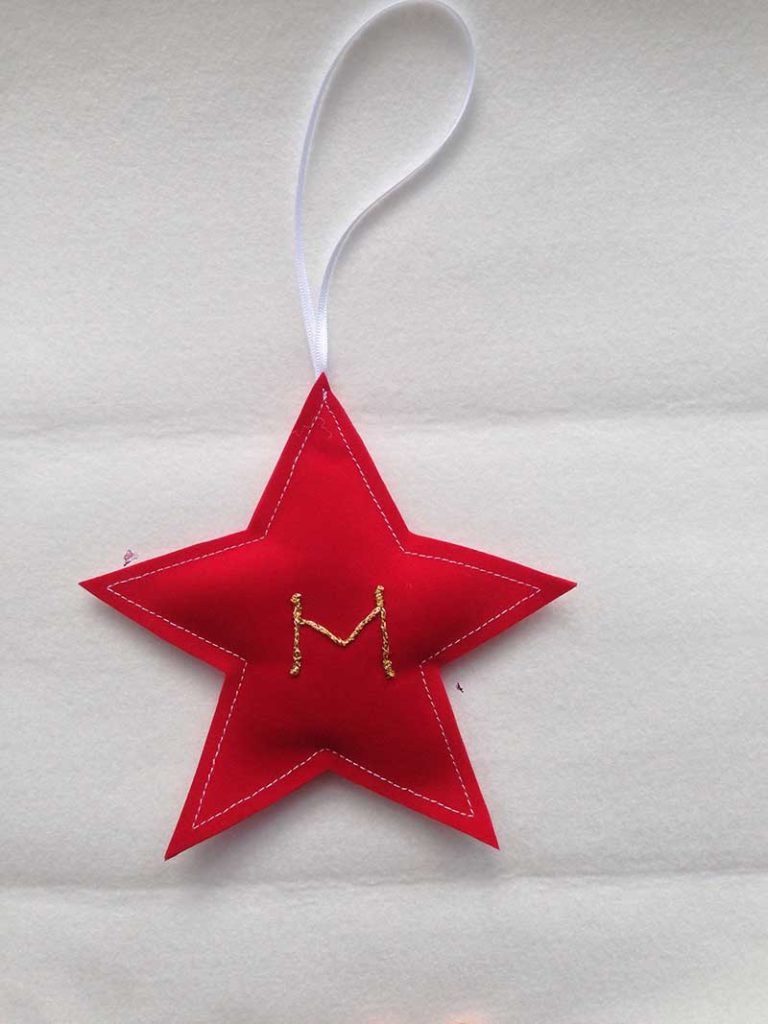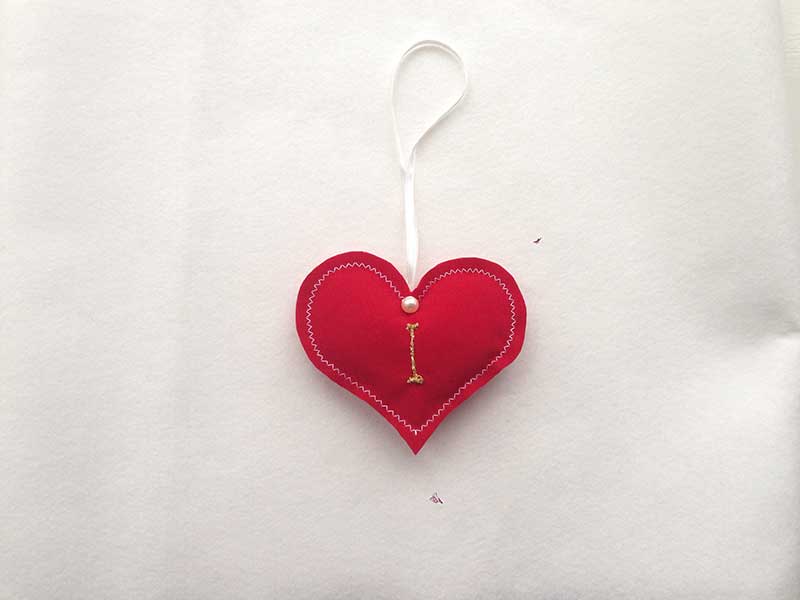 £1.99
Wooden snowflake – Julia Davey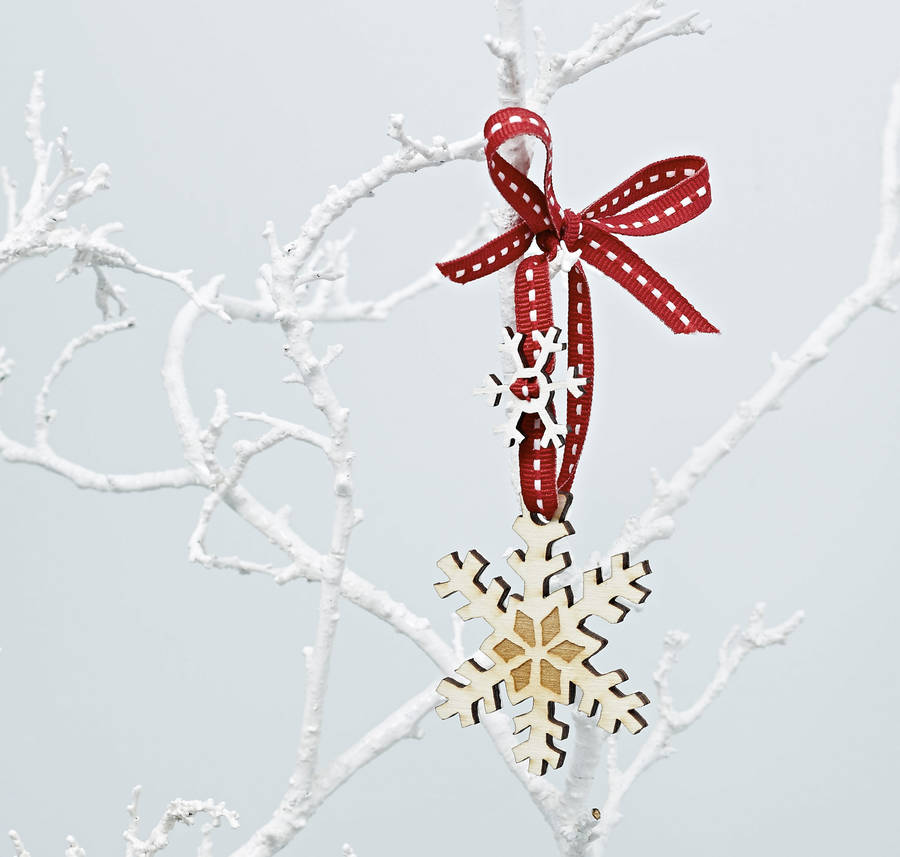 Made from eco-friendly and sustainable birch, each wooden snowflake is laser cut and engraved individually for a unique Christmas tree decoration or keepsake.
£4.50
Eco-friendly wool robin Christmas ornament – The Christmas Home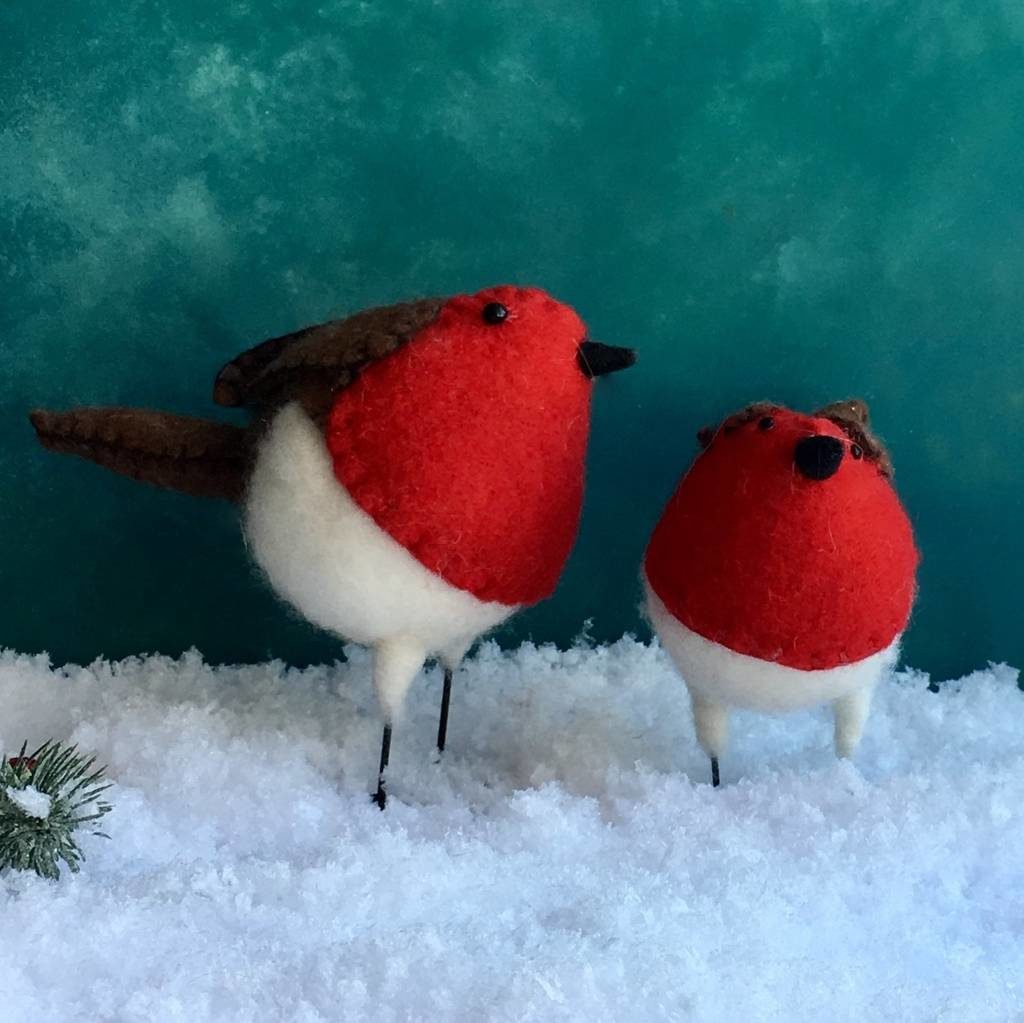 This cute robin red breast eco-friendly Christmas decoration is made from eco wool and has wire feet which means it can stand freely on a shelf or table.
From £9
Handmade Sheet Music Christmas Decoration – Made In Words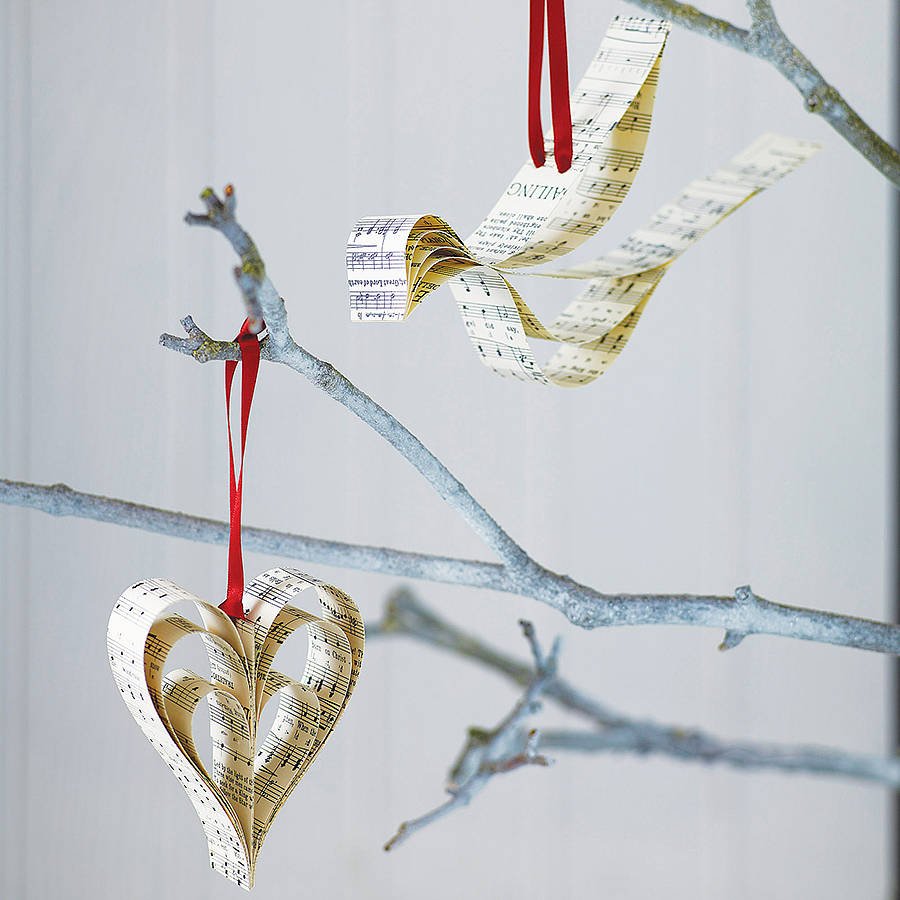 Striking vintage music Christmas decorations are handmade from prints of vintage sheet music of Christmas carols. They're printed on eco-friendly paper and threaded with satin ribbon. Available in heart and bird designs, they make a lovely hanging decoration for your Christmas tree or mantelpiece or a lovely little gift.
£3.75
Kid-Eco 3D Cardboard Christmas Tree Single Pack White – Kid-Eco Cardboard Toys
Designed for self-decoration and available in white or brown recycled corrugated cardboard, each Kid-Eco 3D Cardboard Christmas Tree set consists of a four foot 3D tree, a 3D star and twenty 3D baubles. A great creative, craft project for your children during the Christmas season which will result in a very special and unique Christmas tree. Besides colouring and painting opportunities, features have been included in the design to facilitate the hanging of traditional decorations such as tinsel, ribbons and LED fairly lights!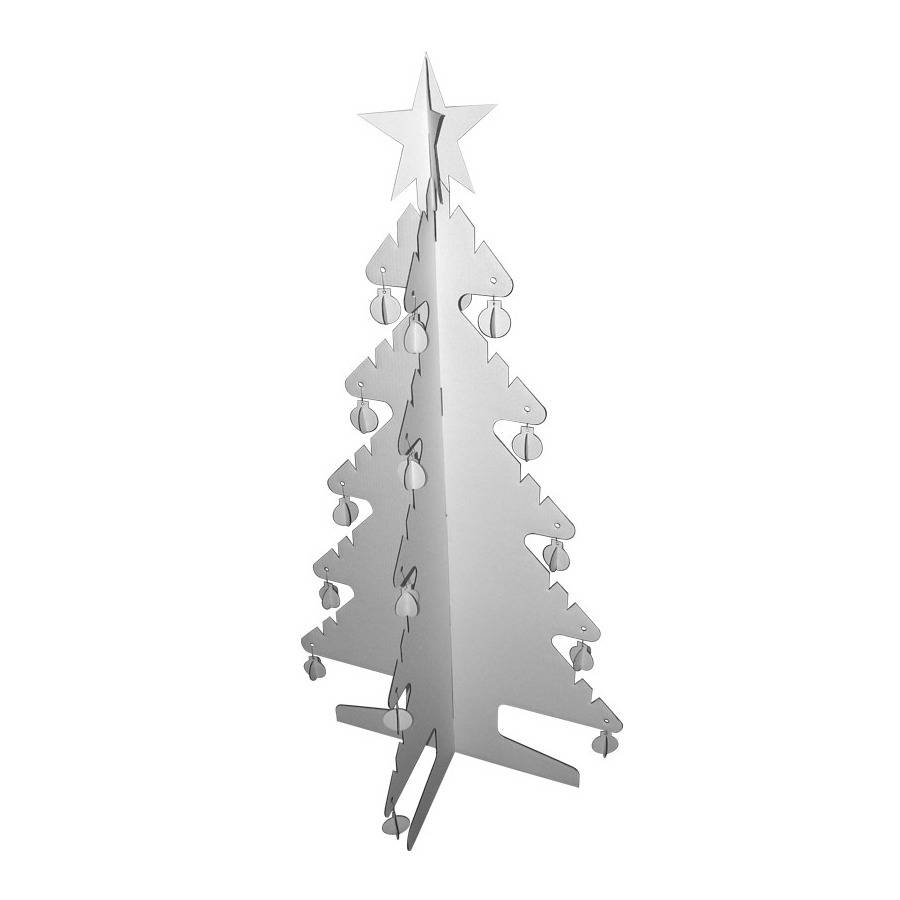 Buy from Kid-Eco Cardboard Toys
£19.99
---
Found this website useful?
Please consider donating a few pounds to help me develop this site. Or share this post with your friends and follow me on social media. Thanks for your support!
---