Hydrophil Bamboo & Cotton Buds – 100 PcsInterest in environmentally-friendly cotton buds has grown as cotton buds or q tips with a totally unnecessary plastic stick will no longer be available. On 22 May 2019 the government announced that they will be banned from sale and use in England from April 2020 along with plastic drinking straws and other single-use plastics. (I spoke to the BBC in April 2018 about alternatives to plastic cotton buds.) Don't wait for the ban though. It's easy to find plastic-free cotton buds. Take a look at these eco-friendly cotton buds which are plastic-free and biodegradable. Green alternatives to cotton buds include paper stem cotton buds or ones with sticks made from bamboo or wood.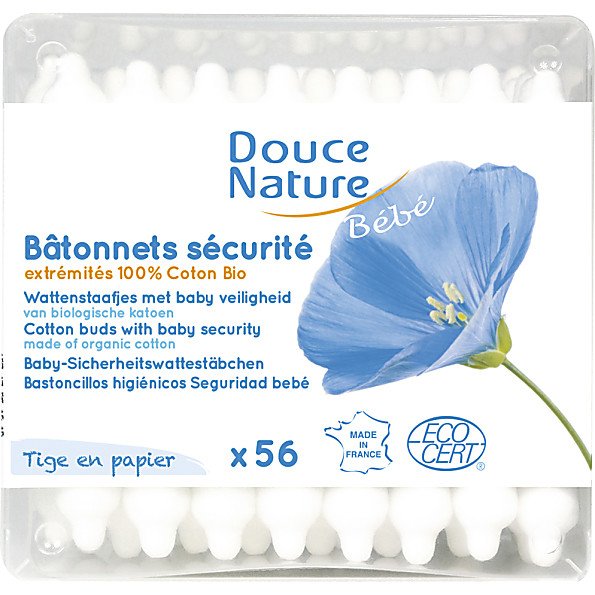 Walking along a beach on the south coast one day, I was really surprised by the number of plastic lollipop sticks there were in the sand. It was only months later when reading the Marine Conservation Society's website that I realised these plastic sticks actually came from cotton buds that people had flushed down the toilet!
Don't flush cotton buds down the toilet
It's really important that we don't treat our toilets like bins. Our sewerage systems are only designed to cope with the three Ps (pee, poo and paper). Anything else should go in the bin including wet wipes and sanitary products. Even if  you use biodegradable cotton buds, you are best to put them in the bin rather than flush them down the toilet.
Eco-friendly alternatives
It's the plastic stick that is the biggest problem with normal cotton buds or q-tips. You can buy more environmentally-friendly non-plastic alternatives where the stems are made of paper or bamboo making the product 100% biodegradable such as Simply Gentle Organic Cotton Buds. You can put them in your organic waste bin or compost. These also are made from 100% organic cotton wool, certified organic by the Soil Association. They usually come in a cardboard box rather than a plastic tub which is even better for the environment.

Where to buy
Or
You may also be interested in…
Further reading about cotton buds, plastic straws and single-use plastics ban
Original post: April 2018 / Update: May 2019
---
Found this website useful?
Please consider buying me a coffee to help support my site's running costs. Or share this post with your friends and follow me on social media. Thanks for your support!
---