Want a green alternative to the fruit and vegetable plastic bags in supermarkets? Here are some of the best reusable produce bags made from various materials and designs including organic cotton, cloth, recycled plastic bottles, net, mesh and string. Cut down on single-use plastic bags with eco-friendly reusable mesh grocery bags. Plus one of my friend's has an exclusive discount code for my readers.
Be green and and instead of using those pointless, flimsy plastic bags that supermarkets provide for your fruit and veg, get some reusable produce bags. They are so much easier to open too!
Reusable Veggie Bags and Produce Bags  – Handmade Tales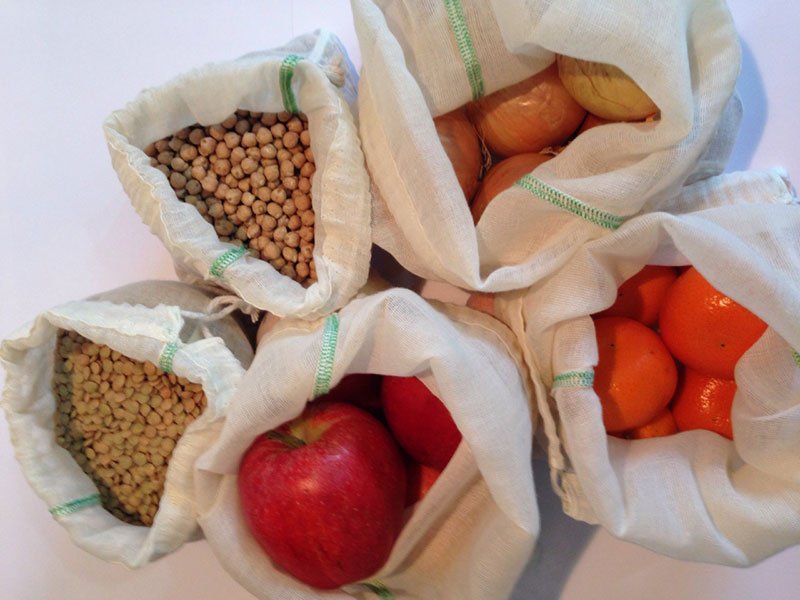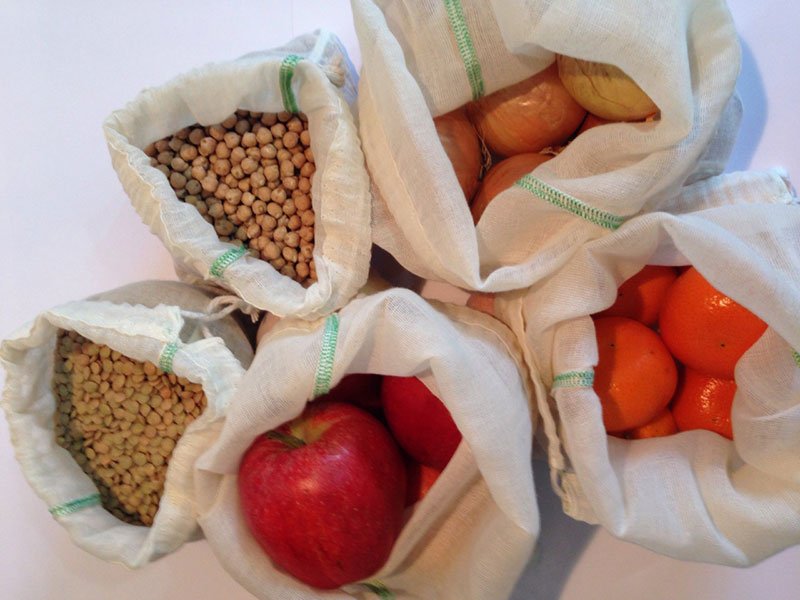 Exclusive discount for Be a Shade Greener readers
I have to let you know that Handmade Tales is my friend's Etsy shop but I wouldn't mention her if I didn't feel that she wasn't making great quality items and shared my eco-friendly beliefs. Handmade Tales reusable produce bags are made from 100% cotton fabric. They're strong and durable. As they're breathable you can also use them for storing fruit and veg in your home. So if you want to support a fellow eco warrior, using scrap materials to make the bags by hand. Please take a look at her shop. Thanks!
Where to buy Handmade Tales reusable produce bags
Use code: SHGREENER20 for 20% discount
Valid for first 10 customers.
Buy from the Handmade Tales Etsy page
Bag Again fruit and vegetable bag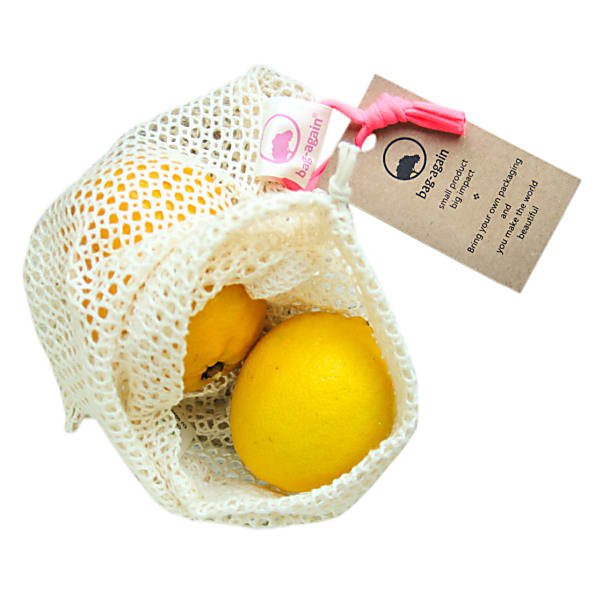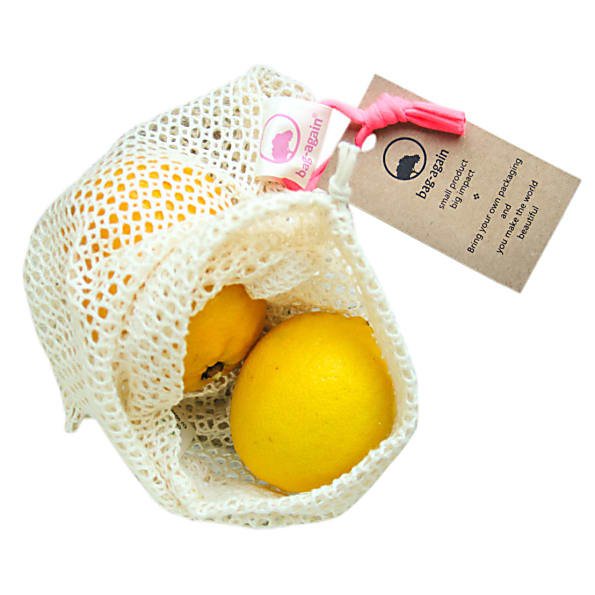 Plastic-free organic cotton bag for carrying and storing fruit & vegetables.
Where to buy Bag-Again fruit and vegetable bags
Onya weigh fruit and veg bags
I bought a set of Onya Weigh Fruit and Veg Reusable Bags years ago and keep them in my handbag. They've confused a few shop assistants but many people have thought they were a really good idea. They are made from made from rPet (recycled plastic bottles) and I think they're some of the best reusable produce bags because:
5 bags come in a small pouch (various colours available) with a handy carabiner so you can clip it to the handle of your bag, zip, etc.
Very light so don't really add anything to the scales and the price of your fruit and veg.
Strong and durable – Onya say they can easily carry 2kg products.
Drawstring opening so you can keep your produce secure in the bag.
Net design means shop assistants can see what's inside.
Can be used as a collander so you can wash the produce inside.
Prefer to store fruit and veg in them as it's better than sweating away in a plastic bag.
Drawstring can be used to hang up your produce in the bag.
When the bags get dirty, you can just pop them in the washing machine.
Where to buy Onya weigh bags
Unfortunately, Onya UK closed down last year, so their fantastic products aren't widely available but I have found these stockists:
Organic cotton produce bags

Organic cotton drawstring produce bags are available in various sizes.
Where to buy organic cotton reusable mesh grocery bags
What do you think are the best reusable produce bags? Please post your fruit and vegetable produce bag alternatives below.
---
Found this website useful?
Please consider donating a few pounds to help me develop this site. Or share this post with your friends and follow me on social media. Thanks for your support!
---
You may also like…