More and more people are trying to find plastic-free toiletries in the UK. Fortunately, there are lots of plastic-free alternatives in the shops and online. You can buy eco deodorants, dental floss, sunscreen, lip balm, tampons and sanitary pads, low-waste make-up, toilet paper and more.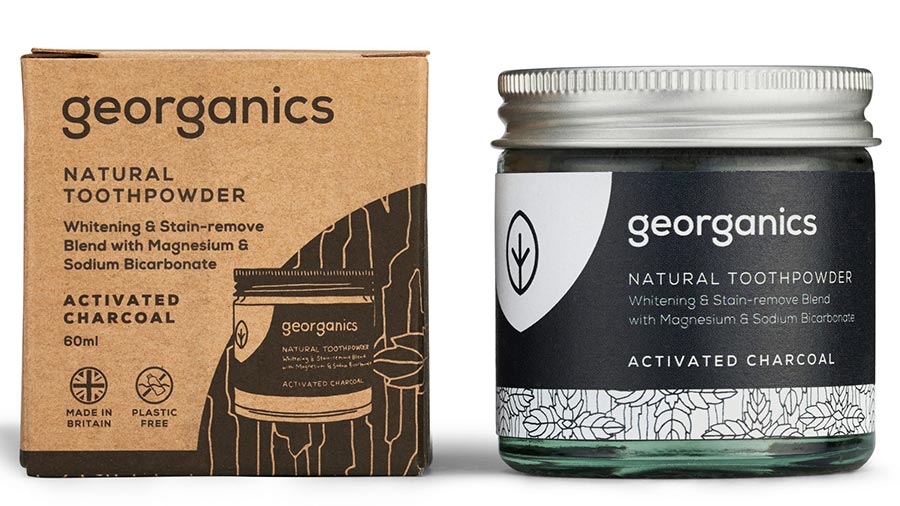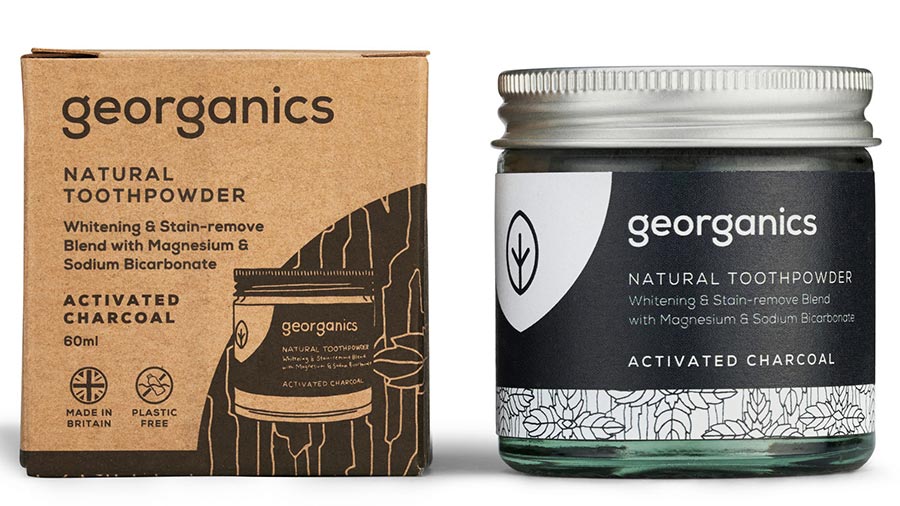 Sunscreen
We Love the Planet sunscreen stick is packaged in a paper tube making it a zero-waste product. It contains 100% natural ingredients and you can buy it from Big Green Smile who also sell Suntribe sunscreen in a metal tin .
Shade All-Natural Sunscreen comes in a metal tin. It's also 72% organic and made with just 4 natural ingredients and that's it. Organic shea butter, organic coconut oil and sustainable beeswax are blended with non-nano zinc oxide to give you the "safest, broadest-spectrum sun protection". Buy from Ethical Superstore.
Plastic-free deodorant
Want to switch to a plastic-free deodorant? We Love the Planet deodorant cream comes in paper tubes or metal tins. Fragrances include fresh, sweet, orange and there's also a sensitive one.
Teeth and dental products
If you're very good with your dental hygiene, you're going to get through a lot of disposable dental products in a lifetime. Luckily there are no-plastic alternatives for your dental care.
Toothpaste without plastic
As you'd expect from the wonderful oral health company, Georganics, they have a range of toothpastes without plastic. Ethical Superstore has a selection of plastic-free toothpaste in glass jars and also toothpaste tablets which are ideal for travelling.
Toothbrush
An eco-friendly alternative is one made from bamboo instead of plastic. This Georganics toothbrush is made from sustainable and biodegradable bamboo which is also naturally antibacterial. The bristles are made from BPA-free nylon-6 which is still plastic but this green switch will reduce your plastic use. Packaged in a compostable, plastic-free paper box.
Plastic-free tooth floss (dental floss)
Georganics make a plastic-free tooth floss made from sustainably grown bamboo. The packaging is a zero-waste glass container with metal dispensing lid so you can easily cut the floss to size. When it's empty, you can buy floss refills which are packaged in a biodegradable kraft paper box. Why does anyone make dental floss in a completely pointless plastic container? Check out this and other plastic-free swaps for dental floss at Ethical Superstore.
Interdental brushes (alternative to Tepe brushes)
I have to use interdental brushes every day so I was really pleased to discover that there are alternatives to the completely plastic Tepe interdental brushes. More eco-friendly options have a handle made from bamboo instead of plastic. The Humble Co. have a range of different sizes and they were actually cheaper than the Tepe versions. Get yours from Holland and Barrett or The Plastic Free Shop.
Plastic-free lip balm
When it comes to plastic-free toiletries, lip balms are a simple swap to make. You can easily find plastic-free lip balms in metal tins or glass jars which you can then re-use. There's also lip balm sticks in paper packaging. Take a look at the selection from various brands including Fair Square and Our Tiny Bees at Ethical Superstore.
Burt's Bees and Nurturing Souls lip balms in tins are available from Bower Collective.
Big Green Smile have a good selection too. I love the innovative Beauty Made Easy Le Papier Plastic Free Moisturising Lip Balm in paper packaging. The paper is biodegradable and recyclable. They've designed the packaging following the no waste principal. When you have used up your lipstick, you have also used up the packaging.
Plastic-free shaving
Ditch the single-use flimsy disposable plastic razors. You deserve better and so does the planet. Switch to a high-quality metal handle razor which will reduce your plastic waste. Sign up to FFS's razor subscription scheme and you get a beautifully-designed razor handle and 4 blades for just £9. You can also have your handle engraved, if you want. FFS also run a razor blade recycling scheme. It's got to be one of the greenest options for plastic-free shaving. You can suspend, change frequency or cancel your subscription at any time.
Make-up – refillable and low-waste products
Refillable plastic-free make-up products are becoming more popular.
Love the Planet have mineral make-up in tins and the refills are in compostable pouches. Buy from Big Green Smile
100% natural, vegan and certified organic by Ecocert, ZAO makeup package their products in sustainable bamboo helping to reduce your plastic waste. Some of the refills come in tins but some are in recyclable PET plastic.
Plastic-free toiletries: Use soap bars instead of shower gel and shampoo
Replace bottles of shower gel and shampoo with plastic-free soap bars. This swap is more eco-friendly and will also free up more space in your bathroom. Lush sells these and you can also buy them from green online shops including Bower Collective which sells Beco Argan Oil Shampoo Bars.
Ethical Superstore has this Friendly Travel Hair and Body Soap Bar. You can also buy shampoo bars from The Natural Soap Company.
Beauty Kubes are a popular alternative and come in boxes of 27 individual cubes. You use one cube per hair wash which works out equivalent to a 250ml bottle of shampoo. Find out more about this plastic-free swap at Planet Organic.
Plastic-free hair care
Plastic-free hair accessories
This is a recent discovery of mine and I absolutely love it. A handmade metal circle hair clip which is secured by just using a metal pin (like a long metal stick). They are available in different sizes depending on the amount and texture of hair that you have or whether you want to secure just a section of hair away from your face.
Not only are these a stylish, plastic-free way of styling your hair, you can also support individuals and small businesses by buying from them on Etsy. I bought my large copper one from Lonely Cove who also makes them in brass and silver. You can also use it as a scarf or shawl clip too.
Plastic-free hair brushes
If you're looking for a plastic-free hair brush, take a look at Ethical Superstore which has some 100% plastic-free brushes made out of wood and rubber.
Toilet roll
There isn't really any need for toilet paper to be wrapped in plastic. Get plastic free toilet paper in plastic-free packaging from Cheeky Panda at Bower Collective.
Plastic-free periods
I hadn't really considered how much plastic is used in sanitary towels before and when you think about how many women are at the age of having periods, that amounts to a lot of plastic waste. I now use TOTM organic tampons and sanitary towels. Their products are plastic-free and so is the packaging.
And, of course, I never flush my sanitary items down the toilet as it can cause blockages or end up polluting the oceans. Always bag it and bin it. TOTM (Time of the Month) also sell menstrual cups and if you're interested in making this plastic-free swap, you can read my review.
What are your suggestions for plastic-free toiletries?
Please share your alternatives to plastic toiletries below.
---
Found this website useful?
Please consider donating a few pounds to help me develop this site. Or share this post with your friends and follow me on social media. Thanks for your support!
---