Looking for a green alternative to cotton wool pads? We give you some ideas for reusable cotton wool pads and cloths so you can reduce your use of single-use items.
The non-organic cotton industry is a huge source of global environmental pollution using almost one quarter of all the world's insecticides and 10% of pesticides. These toxic chemicals cause health problems for cotton workers and are responsible for poisoning wildlife and rivers, as well as killing an estimated 16,000 people each year.
Greenest alternatives to cotton pads
There are simple ways to be a shade greener which will save you money, as well as helping to save the planet. The best idea is to replace disposable cotton wool with washable and re-usable cotton wool pads, discs, rounds, muslin cloths or something similar.
Muslin cloths
Muslin cloths are perfect for removing cleanser whilst giving your skin a gentle exfoliation at the same time. I love cleansers which you remove with a muslin cloth. In my post simple way to supercharge your skincare regime I explain why organic cotton face cloths should be a part of everyone's daily skincare routine. My favourite organic, unbleached muslin cloths are from Green Fibres (buy from Amazon). You can also buy muslin cloths from Balance Me.
Waste-Free Handmade Cotton Pads, Reusable Make Up Remover Cotton Discs
Exclusive discount for Be a Shade Greener readers
My friend at Handmade Tales repurposes scraps of fabric from other projects, fabric given to her by friends from their own projects that otherwise would have ended up in landfill plus fabric bought at local charity shops to make these beautiful reusable cotton pads.
Use code: 20OFFBEASHADEGREENER for 20% discount
Pack of 7 (one for each day of the week)
Organic Hemp Makeup Remover Rounds, Face Wipes, Exfoliating Face Pads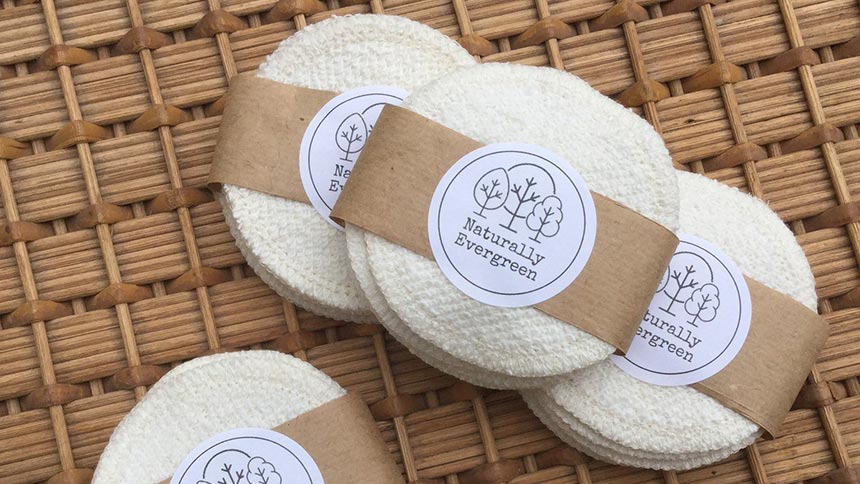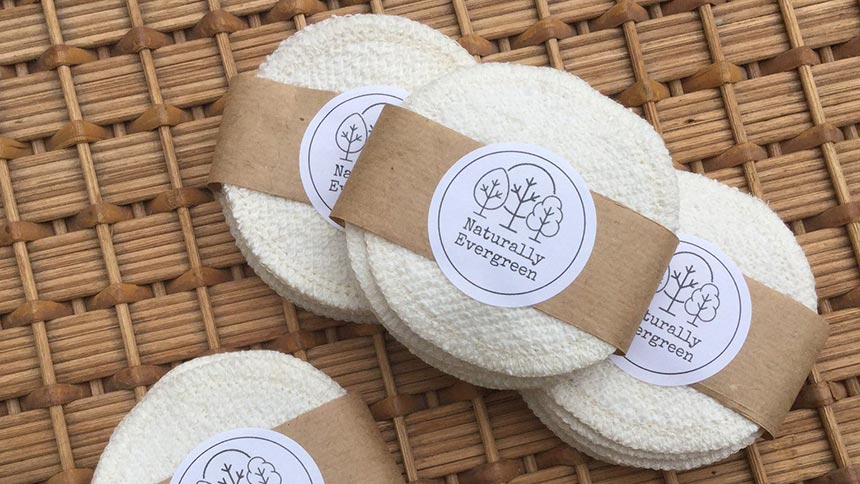 These reusable eco makeup remover pads are made from organic hemp cut-offs from an eco fashion company. They are soft and the hemp terry has a gentle exfoliating effect on your skin.
7 pads (one for each day of the week)
Washable cleansing pads
I use these as an environmentally-friendly alternative to cotton wool for applying toner or for removing make-up. You could also use them for cleansing as the name suggests. I've had my set for years and they have saved me the cost of buying cotton wool as well as helping me cut down on waste. I just throw them in the washing machine after each use.
Buy from Amazon
Organic cotton & bamboo make-up pads
These make-up pads are made from absorbent and naturally antibacterial bamboo and cotton.
Earth softly washable cleansing pads (soft bamboo)
These environmentally friendly alternatives to throwaway cleansing pads are made from soft micro fleece backed with the soft bamboo towelling. You can buy a pack of 6 reusable Earth Softly Washable Cleansing Pads Soft Bamboo
from Amazon.
Greener alternative to cotton wool pads
If no green alternative to cotton wool pads is going to do the job, then be more eco-friendly by using organic cotton wool.
Organic cotton pads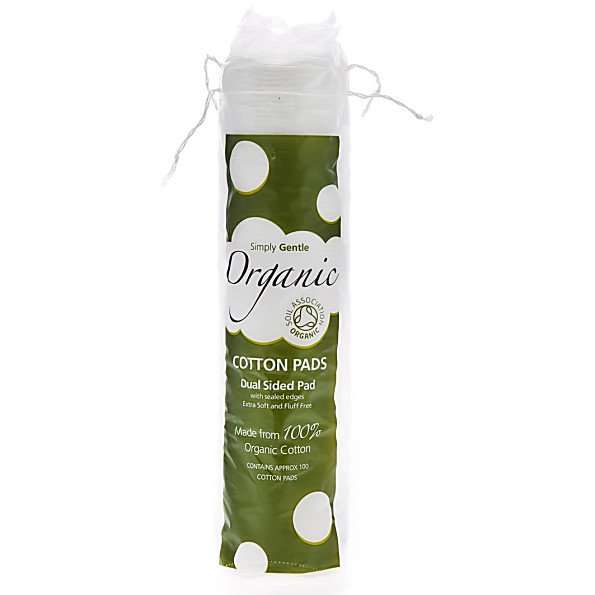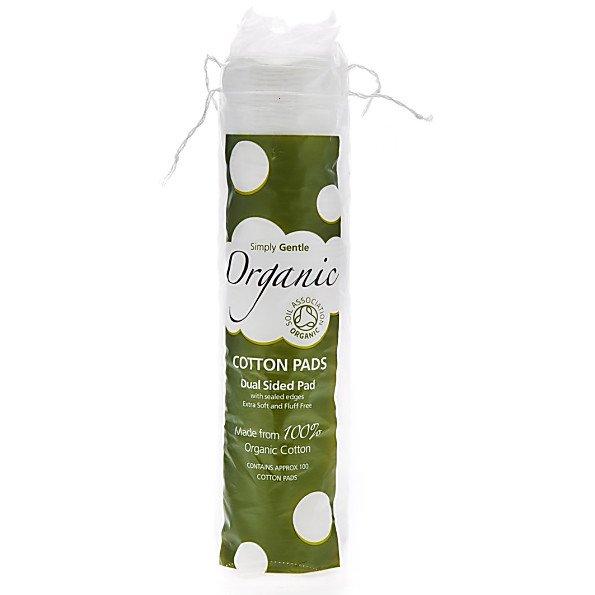 I buy mine from Ethical Superstore who sell a selection of organic cotton wool products including pleats, pads, balls and buds.
Big Green Smile also have a range of organic cotton wool.
Join the discussion
Have you got any other eco alternatives to cotton wool? Please post your green alternative to cotton wool below.
You may also be interested in…
Original post: February 2015, Updated: December 2022
---
Found this website useful?
Please consider donating a few pounds to help me develop this site. Or share this post with your friends and follow me on social media. Thanks for your support!
---